All About Assessment Rubrics
Discover how to create robust reliable and coherent rubrics for student success
Welcome to All About Assessment Rubrics
Creating robust, reliable and coherent rubrics for student success
→ Do you struggle with knowing how to write a good coherent rubric that actually assesses the learning in your classroom?
→ Have you found yourself stressed, sitting aimlessly in front of your computer with a big sigh and thought, okay, where do I start?
→ Are you tired of wasting time googling other people's rubrics that don't fit your students' needs?

→ Have you sought help to create a coherent rubric but there is no one to turn to in your school for advice?
This doesn't need to be you!
✓ Imagine if worrying about creating a rubric was a thing of the past.
✓ Imagine if you had an effective process that quickly and easily showed you how to create purposeful and coherent rubrics that accurately assessed the learning of your students.
✓ Imagine if, as a result, you never had to google for an ill-fitting rubric again!
✓ Imagine if you were the expert in your school that others came to for rubric advice!
If you are anything like me, you must be tired of not knowing how to create a rubric that actually assesses the assignment task you have set. Fed up with backward planning an assignment from someone else's rubric, or even passing a student because the rubric didn't assess what was submitted!
That's why I created All About Assessment Rubrics: Creating robust reliable and coherent rubrics for student success. Give me just 2 hours of your time, by the end of which you will be well on the way to knowing how to write some pretty great rubrics, quickly making you the rubric expert in your staffroom or school, and have everyone 'borrowing' your work!
I love to work with school teachers who are deeply passionate about their students' success but who are struggling to create robust, reliable, and consistent rubrics that assess their learning. Together we will master the process of creating coherent rubrics so you can make your own and be the expert person other people copy!
Ready to access the course?
Your assessment practices will be transformed!
This course is all about helping you to understand the process of creating robust, reliable, and coherent rubrics for every student's success.
During 4 sessions:
- I give you some background information about the development of rubrics.
- Discuss the what and why of rubrics, situating them in the context of good classroom curriculum planning.
- I then take you through a detailed process for how to write good coherent rubrics, that will assess what your intended learning outcomes say!
- I conclude by showing you a couple of ways you can use rubrics to make good comparable and manageable judgments.
The course is self-directed and draws on my own 20+ years of experience as a teacher, my involvement in research on curriculum design and assessment practices, and will encourage you to make connections from your practice.
AAAR is closely linked to the Australian Professional Standards for Teachers at the Proficient levels at Standard 5 (5.1,5.2, 5.3). The bonus workbook gives you space to reflect on your learning. The comment sections within the course enable you to collaborate with others and share your experiences.
On completion, you will walk away with a sound understanding of the process for writing your own, purposeful, robust, and consistent assessment rubrics. You will have reflected on what you have learned, and be ready to demonstrate your learning to your teacher accrediting body. On 100% completion, you will also receive a Certificate of Completion, which you can use as evidence of your professional learning.
The course is fully accredited with the ACT TQI - completion gives you 2 hours of accredited Professional Learning. ACT participant completions are logged with the TQI at the end of each week.

All other states - Completing the course will contribute 2 hours of PD addressing 5.1.2 and 5.2.2 from the Australian Professional Standards for Teachers towards maintaining Proficient Teacher registration in other States of Australia.
(Header Photo by Green Chameleon on Unsplash)
Your Instructor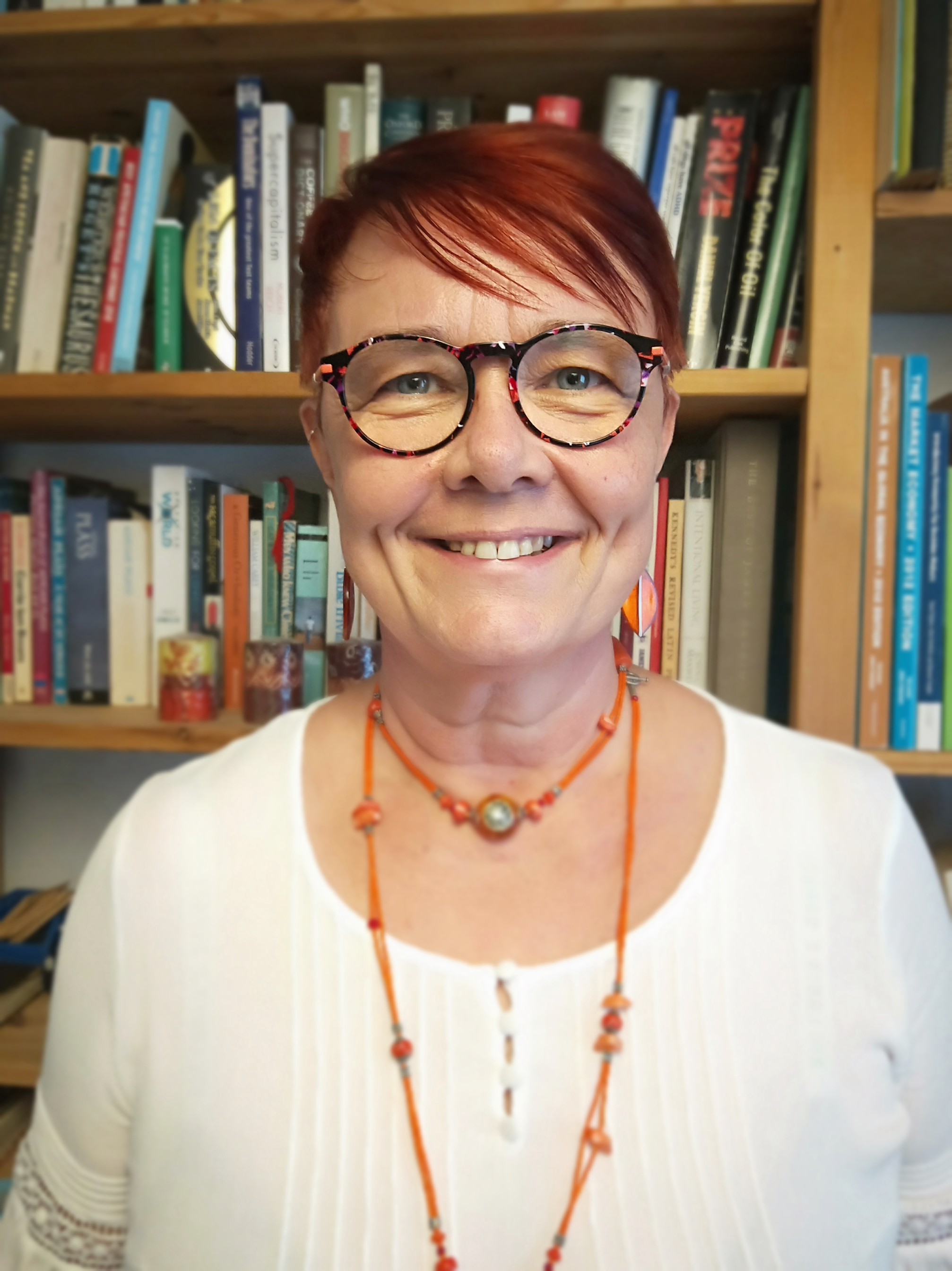 I am passionate about inclusive education, teaching and learning, and quality educational practices. As a teacher and teacher educator with many years of experience, I know just how difficult creating inclusive classrooms can be. I developed my first course to share my passion and knowledge as a teacher educator in inclusive education with you. Now I have several courses, each carefully designed to help you with your practice as a teacher across a range of areas.
My philosophy of education is the belief that all students have the right and ability to learn, and it is our role as educators to promote not only learning but a lifelong love of learning. And to do so in inclusive environments that authentically model the kind of world we want for our children. This has been the foundation of my own practice. It guides my approach to my work, my research, and my life.
If you would like to know more about me, I would love to connect with you! Follow me on Facebook or head over to my website and sign up for my newsletter at www.KairosCT.com.

Course Curriculum
Welcome and Working through the course
Available in days
days after you enroll
An Introduction to Rubrics
Available in days
days after you enroll
The what and why of Rubrics
Available in days
days after you enroll
Frequently Asked Questions
When does the course start and finish?
The course starts now and never ends! It is a completely self-paced online course - you decide when you start and when you finish.
How long do I have access to the course?
You have till March the following year to complete your course. This is is inline with the re-registration date for Australian teachers. After enrolling, you have unlimited access to this course - across any and all devices you own. If you are not Australian or decide you need longer, you can email the course admin at
[email protected]
What style of learning is it?
The course uses an adult learning methodology. This means it is practical, focused on what you need to know, self directed, based on real life experiences (my own as a teacher of 20+ years experience) and very relevant to your life as a teacher!
What does the course entail?
The course is made up of 4 sessions covering the relevant content. Each session includes a number of short videos for you to complete, a workbook to fill out (for your own records) and some activities and readings that are about engaging with the content. The full course takes approximately 2 hours to complete.
I am an Australian, can I use this for my Professional Development for registration purposes?
Yes! This course is fully accredited by the ACT TQI and has been developed to meet the APSTs listed above. Course Completions are logged with the TQI at the end of each week. For those living in other States, on completion, you can claim 5 hours of Teacher Identified Professional Learning. Once completed, you will be emailed a Certificate of Completion, which you can use as evidence of your participation.
I am not an Australian, can I use this for my Professional Development?
Yes. Although the course has been developed using the Australian Professional Teaching Standards, the learning in the course is relevant to any teacher! If you set assessments, and use rubrics to mark them, but struggle to create valid and reliable rubrics, then this course is for you!
I am in! How do I enroll?
You enroll in the course by pressing any of the green enroll buttons on the course sales page. You will need to have your credit card ready. Then simply follow the prompts. I look forward to meeting you inside!